Reader's Choice Month has ended for 2013… Fifteen of the choicest tales of Kreme as requested by you, the Kreme's readers that voted for the stories that you wanted to see!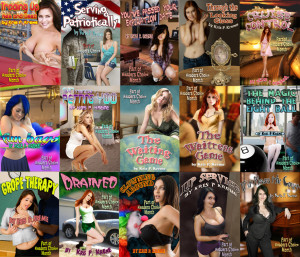 The Kreme would like to thank his readers for making Reader's Choice Month what it turned out to be and there will be more Reader's Choice tales appearing soon! So when you see the voting board for the next story… vote!
It's your choices that make all of the stories possible!
Stay tuned for more of the choicest Kreme appearing soon!