Coming sooner than you think, and everything you expect for HallowKreme!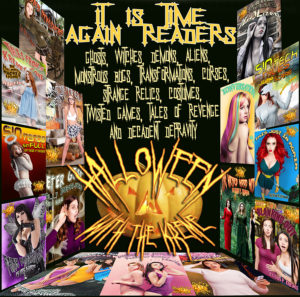 New Donnie the Demon!
New Bimbo Bombed!
New Tales from the Kremey Zone!
New Fertile Fields!
New SINtendo and SINtech Tales!
New Days Later and Konversational!
Plus new House of Xadr, new Peter Geist, new Trance-tory
and surprise sequels to This Just In and
All Fear the Fear Fairy from way back in the first Halloween with the Kreme!
Plus a pair of really unique brand new stories!