Newly released on the Giantess Club.com! The latest Kreme Komic arrives! Mystery! Thrills! Science and exploration combine into a tale of expanding proportions! What lurks in the depths of the Earth's oceans? Who will be first to discover this mystery and what effects will this have on humanity?
Part One of this comic book series is now available and here's a sample!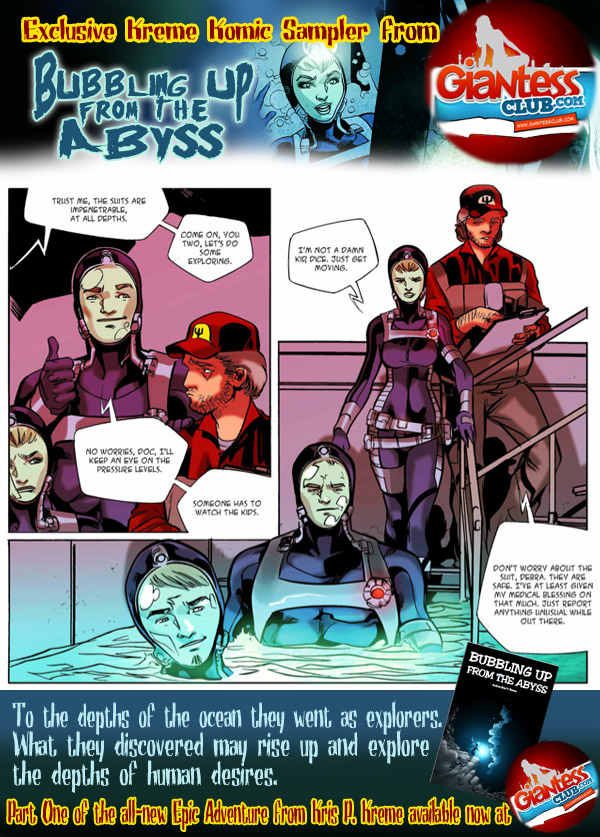 Available exclusively at the Giantess Club.com now!
The longest, most detailed, most amazing Kreme Komic ever released! Professionally drawn to the highest standards and telling one of the Kreme's best science fiction erotic stories!